My grandmother told me this story.
Why Cats Chase Rats:"A story" from Japanese zodiac calendar.
The order of the twelve zodiac signs were decided by which animal gave that new year's greetings to the god first.
The order is as follows:
1.Rat
2.Ox
3.Tiger
4.Rabbit
5.Dragon
6.Snake
7.Horse
8.Sheep
9.Monkey
10.Rooster
11.Dog
12.Boar
And there is No "Cat".
According to a Japanese folk tale, this is why there is no cat in the Zodiac calendar.
Ox is smart and has good character. Ox walks slowly by himself and knows his disadvantages. So to be in first place Ox started walking early to God.
Rat was clever.
Rat rode on Ox's shoulder and ran to first place just as Ox was about to cross.
Rat also told cat the wrong date (scam). Cat didn't come to see god on the New Year of January 1st.
When cat arrived at God's on the 2nd of January, God told Cat.
'How lazy'
and God taught cat to wash it's face often, so not to oversleep for the next time.
Now we can see,
cats often washing their faces so that they do not oversleep.
Cat also got mad at the rat.
And this is the reason cats go crazy and chase rats furiously now.
Do you have a cat?
How is your cat in your country??
Cats Chase Rats??
Thank you for reading.
Cartoon ver by Ojo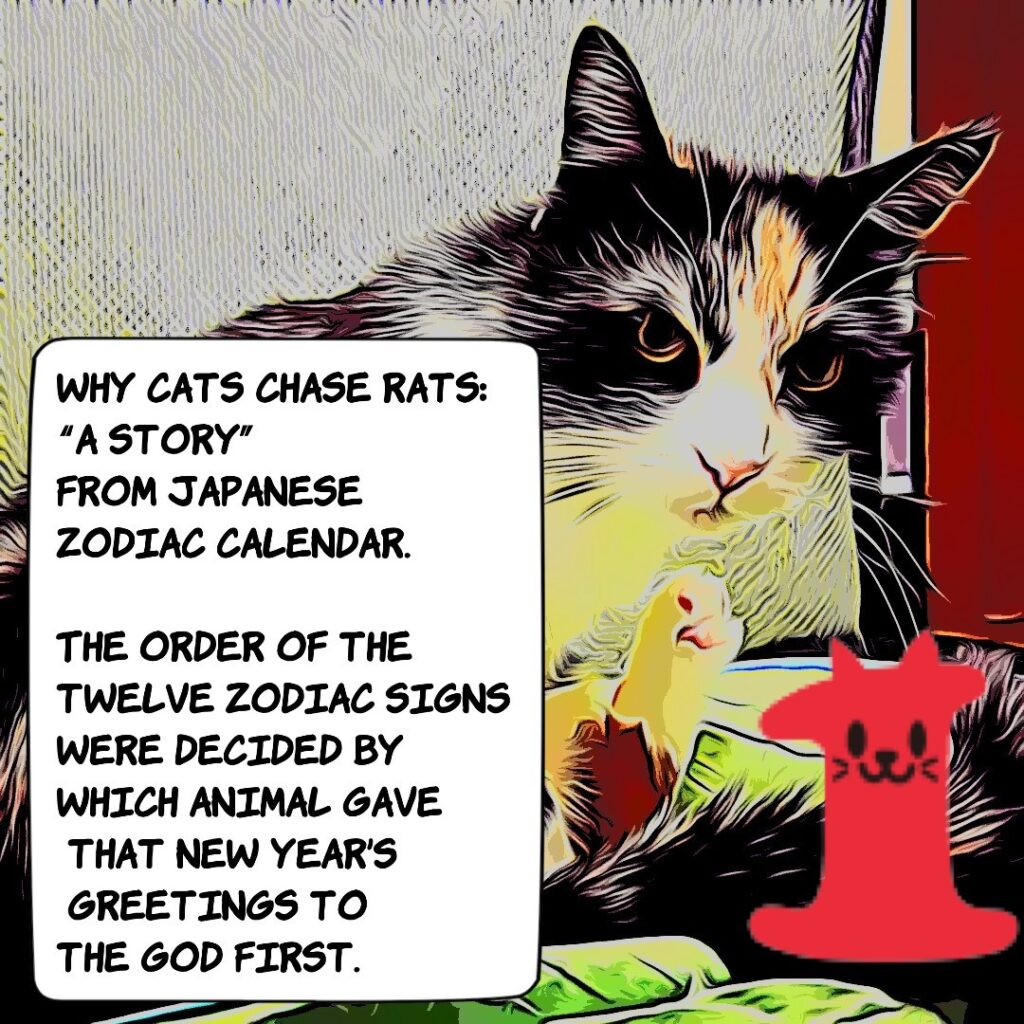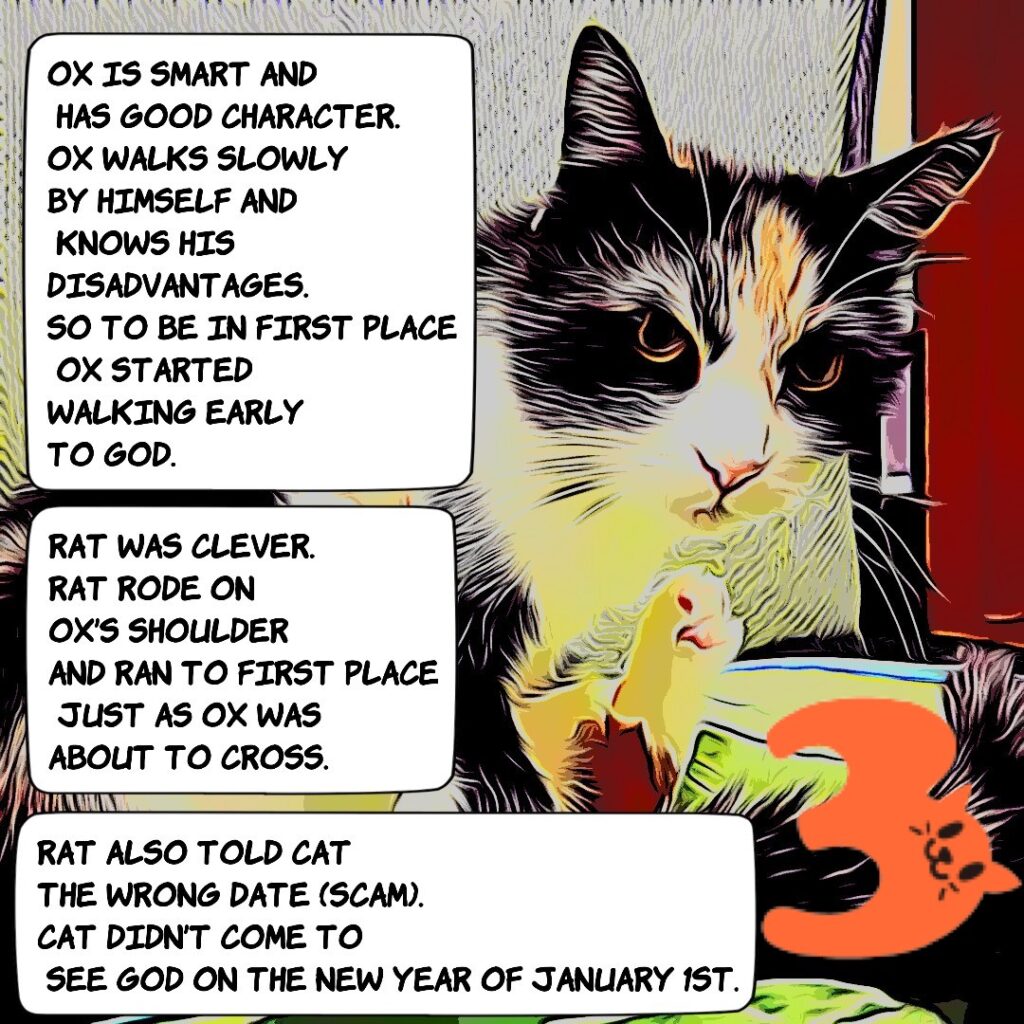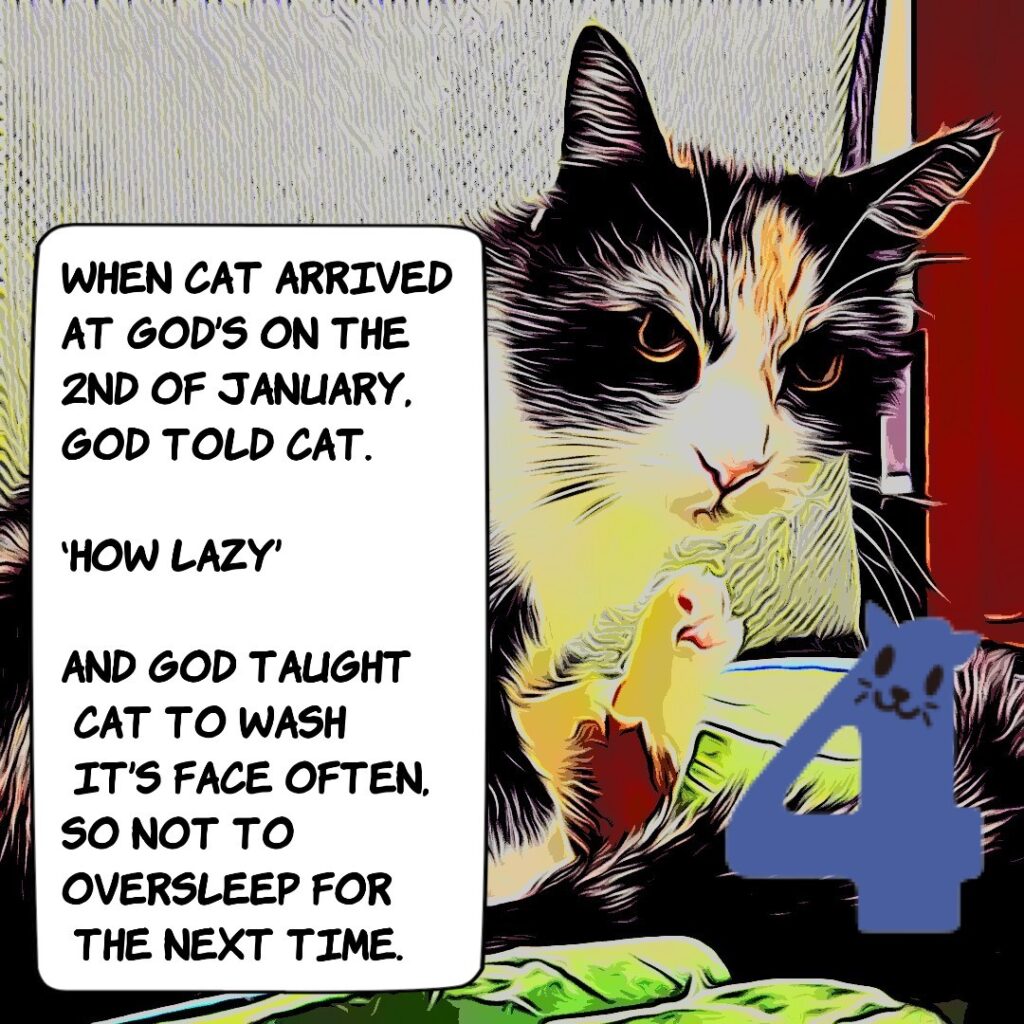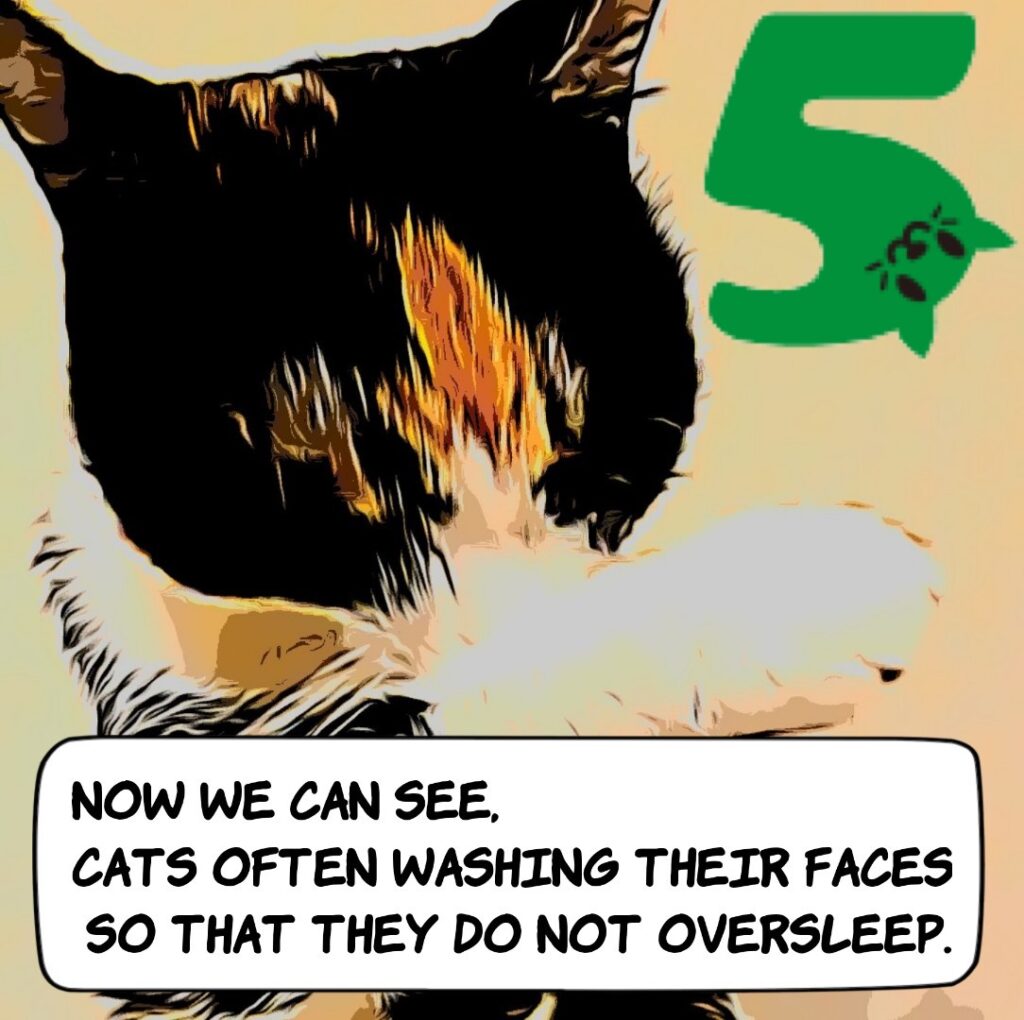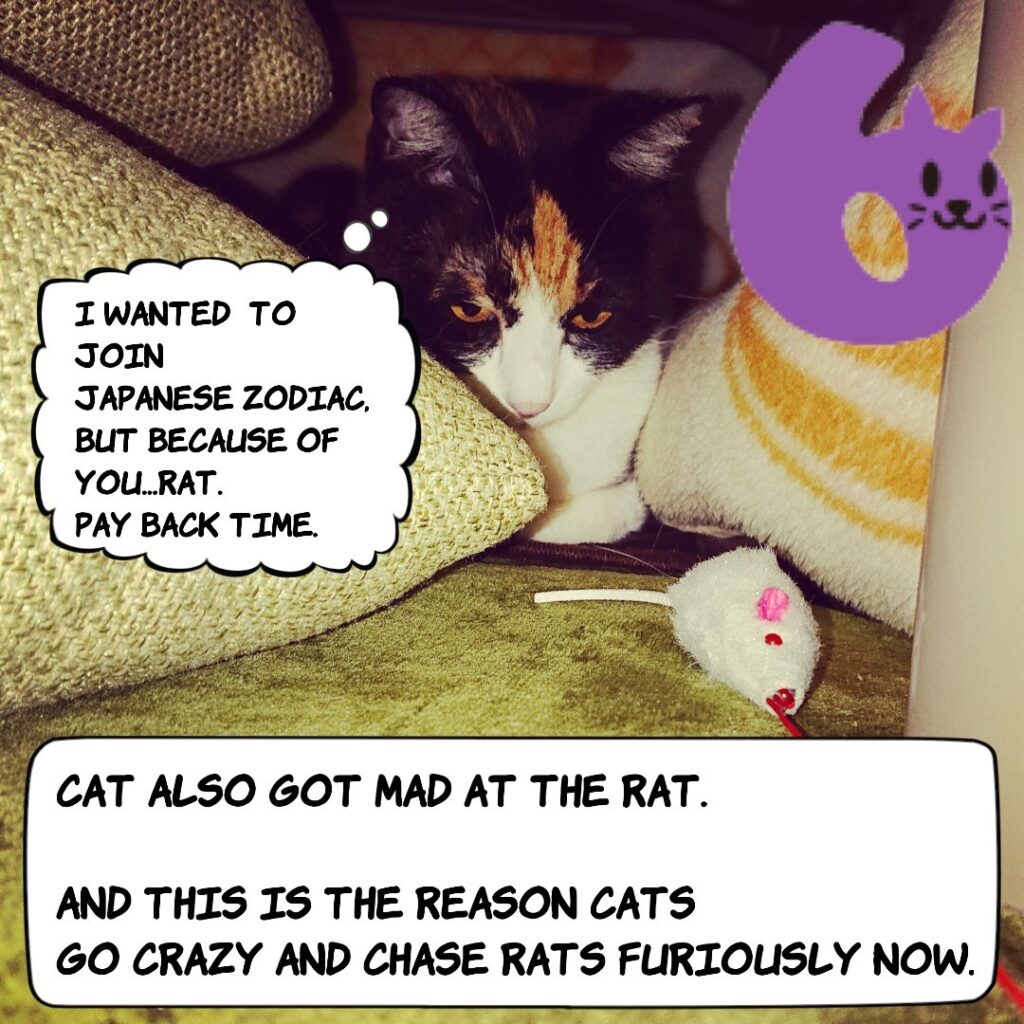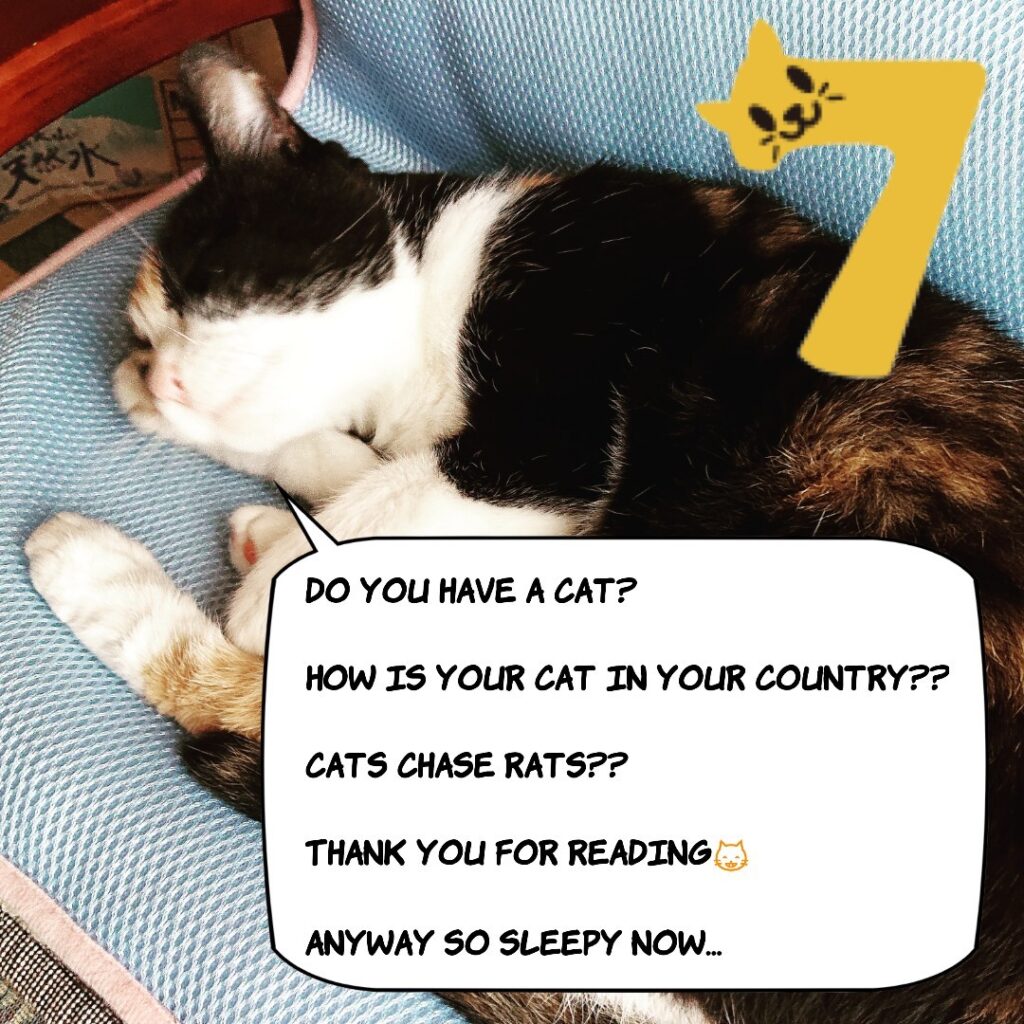 Thank you for reading.